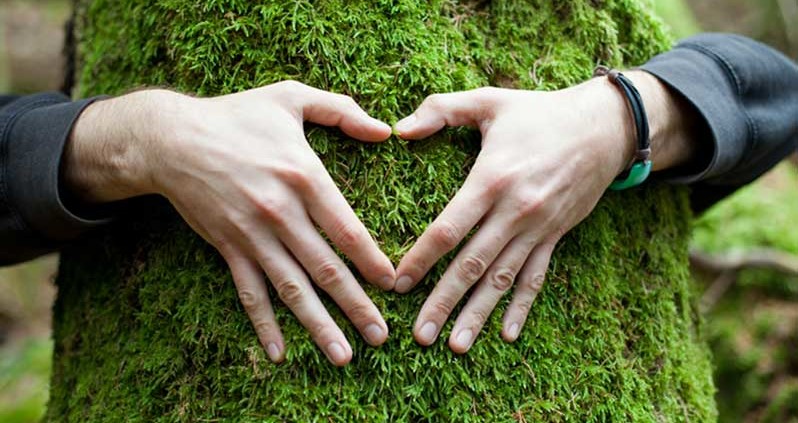 My, How Time Flies!
Town Branch Tree Experts, Inc. just celebrated our company's seventh anniversary on May 10th, 2018. Having started with our two founders, Jesse and Sara Hesley, and three additional arborists, we have grown into quite the operation! Now with over a dozen tree experts on our staff, we have created something really great. Our amazing team is truly what sets us apart. Our staff includes native-plant enthusiasts, insect experts, a former forest firefighter, a bike polo competitor, a musician and even a well-known poet! This amazing field crew is led by Jesse, one of only five ISA Board Certified Master Arborists in Kentucky – the highest credential awarded by the ISA in our industry. Sara will be sitting for this credential later in 2018, which once achieved, will distinguish her as one of the few women BCMA's in the world.
Community is Everything
2017 ended with the purchase of our own property in downtown Lexington – a major milestone! We spent most of the winter renovating our new property and moved from our office on Limestone to our current headquarters at 734 Price Avenue in Lexington, KY on March 1st, 2018. It now includes a fully renovated 1910 craftsman house, a pollinator/rain garden to promote habitat for native pollinator insects and improves water quality, a permeable parking lot and plenty of space to move around. Our community in Lexington is one of the most important aspects of our business and being in the center of our urban core is essential to our business philosophy! We're also on track to become the first gold-rated GreenCheck business in Lexington.
Wood Wares
We've recently started a new program collaborating with wood turners, saw-millers and artists to provide wood resources. This supports their craft and reduces the byproducts of our work from entering the waste stream. In addition to bulk wood, we also donate approximately 500 tons of woodchip mulch annually to gardens throughout Lexington. More on that next month!
Local Praise
Town Branch Tree Experts, Inc. strives to provide customers with the best service we possibly can.
In our seven short years, we are incredibly proud to have been featured in several publications including the April 2017 edition of Chevy Chaser Magazine as well the January 2015 edition of Tree Care Industry Magazine. Both detail the dedication to our craft and skill sets that separate Town Branch Tree Experts, Inc. from our colleagues. In 2014, we became the second company in Kentucky to achieve TCIA accreditation and the ONLY company with such accolades based in Lexington.
Happy Anniversary To Us, and You!
Overall, Town Branch Tree Experts, Inc. is a business that's in it for the beauty and sustainability of the trees and ecosystems that our Lexington and surrounding communities deserve. After providing seven years of excellent customer care and service, we are honored to continue to provide Lexington with the same quality care. If you would like to schedule a consultation, please contact us at info@townbranchtreeexperts.com or give us a call at (859) 967-6907. We look forward to hearing from you!
And to all our staff, our clients and our friends, thank you for being on this journey with us! We celebrate our success because of you!
https://www.townbranchtreeexperts.com/wp-content/uploads/2015/10/tree-love.jpg
443
798
Sara Hesley
https://www.townbranchtreeexperts.com/wp-content/uploads/2017/04/logo.png
Sara Hesley
2018-05-14 20:59:35
2021-01-25 01:35:27
It's Our Anniversary!